At the heart of Share The Cost Global (STC Global) lies a simple yet profound belief: when there's a cost to share, let's share it. We envision a world where giving and receiving are done with dignity and respect, where every individual feels empowered and connected. Embracing the ethos of " Dignity In Giving " and "Pay It Forward" we dream of a world where acts of giving and receiving are the norm. Every individual, irrespective of their journey, deserves to feel empowered, connected, and supported. STC Global is not just an organisation; it's a movement, a vibrant community, a global family. We stand as your steadfast ally, a one stop shop, a friend, available at the click of a button, prepared to lend a hand and make a lasting impact.
At Share The Cost Global, we're acutely aware of the global challenges that persist, with poverty being one of the most pressing. Aligned with the United Nations' Sustainable Development Goals (SDG), particularly SDG 1 – 'No Poverty', we're committed to playing our part in eradicating poverty in all its manifestations. The stark reality is that in 2015, about 736 million people lived on less than US$1.90 (£1.49) a day, with many lacking basic human necessities. While strides have been made globally, the journey is far from over. Women, disproportionately are affected by poverty due to systemic inequalities, and regions like South Asia and sub-Saharan Africa, which account for 80% of those living in extreme poverty, need focused interventions.
Furthermore, with half of all individuals living in poverty being under the age of 18, the urgency to act becomes even more acute. Our initiatives at STC Global are designed not only to provide immediate relief but also to empower communities for the long term. By ensuring equal access to resources, championing gender-sensitive development strategies, and bolstering resilience against climate-related events and other socio-economic challenges. We aim to contribute meaningfully to the global mission of halving the proportion of people living in poverty by 2030. We believe in a world where every individual, regardless of their circumstances, has the right to basic resources, services, and opportunities. Through our efforts, we hope to drive forward the vision of the SDGs, making a tangible difference one community at a time.
At Share The Cost Global, our mission is rooted in the belief that every act of giving and receiving should be enveloped in dignity, respect, and understanding. We recognise the diverse world we live in, and that's why we place paramount importance on catering to individual dietary, sensory, and cultural needs.
But our vision goes beyond mere provision. We aim to empower. To uplift. To instil a sense of self-worth and community in every individual we touch. We don't believe in just handing out aid; we believe in handing out opportunities, hope, and a sense of belonging.
The "Pay It Forward" ethos is central to our mission. We encourage those we've supported to, in turn, support others when they're in a position to do so. This creates a beautiful, self-sustaining cycle of kindness and community upliftment. Through various initiatives and platforms, we are working hard to ensure that this cycle remains unbroken, fostering a world where everyone feels seen, heard, and valued.
Integrity: Our commitment to honesty and consistency defines our every action, both in the public eye and behind the scenes.
Dignity & Compassion: We believe in treating every individual with respect and empathy. Whether giving or receiving, every interaction is rooted in understanding and genuine care.
Equity: We champion fairness, ensuring that everyone receives what they need not only to survive, but to thrive.
Inclusivity: Our doors and hearts are open wide. We celebrate diversity, recognising that every voice, every story, matters.
Accountability: Transparency is key. We are committed to being open about our actions, ensuring that every penny and every action is accounted for, ensuring trust and integrity in our actions.
Empowerment: We are not just about giving aid; we're about empowering individuals and communities to stand independently, tall, and to shine.
Innovation: We are constantly evolving, seeking new and creative ways to make a difference.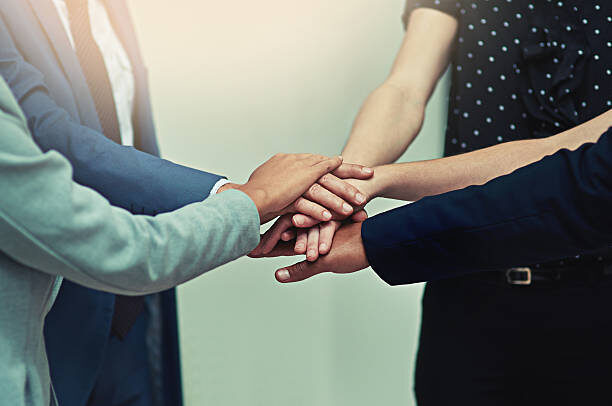 Trusted Partnerships: Building Community & Ensuring Accountability
Banking Ethically with The Co-operative Bank
STC Global banks with The Co-operative Bank, an ethical choice for registered charities and community-focused organizations. Recognized as the 'Best Charity Banking Provider' by Moneyfacts for 8 consecutive years, The Co-operative Bank has been steadfast in its commitment to co-operative values since 1872. Their dedication to fostering a co-operative economy and supporting member-driven businesses aligns with our mission of community empowerment and shared responsibility.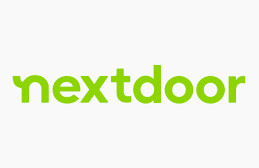 Strengthening Local Connections with Nextdoor
STC Global is now connected with Nextdoor, the leading neighbourhood network in 11 countries, fostering real-world connections and trusted local information. Join us to be part of a kinder world where everyone has a reliable neighbourhood.
Empowering Global Transactions with Stripe
STC Global proudly partners with Stripe, the leading financial infrastructure for the internet. Stripe's comprehensive suite powers payments, manages businesses online, and simplifies global commerce for millions. Connect with us through Stripe's trusted platform, ensuring seamless transactions for our community.
Our partnership with the Community Southwark allows us to now be a disseminator of vouchers aimed at softening the financial burden of individuals within the community.