Voices Heard are the Voices

Helped!
🎓🌍🌟Our First Scholarship Star!🌟🌍🎓
Hello good afternoon mum. It's been almost a year that brought you in my life and all that I can say is thank you very much for being a wonderful and truthful person, I never thought I will where I am today. It takes a heart of gold to see someone, you've taken the person as your son. Thank you very much, I really appreciate you ❤❤
#RippleKindness #PayItForward #ShareTheCostGlobal #NurseDreams
Help Emmanuel become a nurse in Ghana!🌍With Share The Cost Global, with every donation we're not just funding education, we're building futures. Let's empower communities together❤️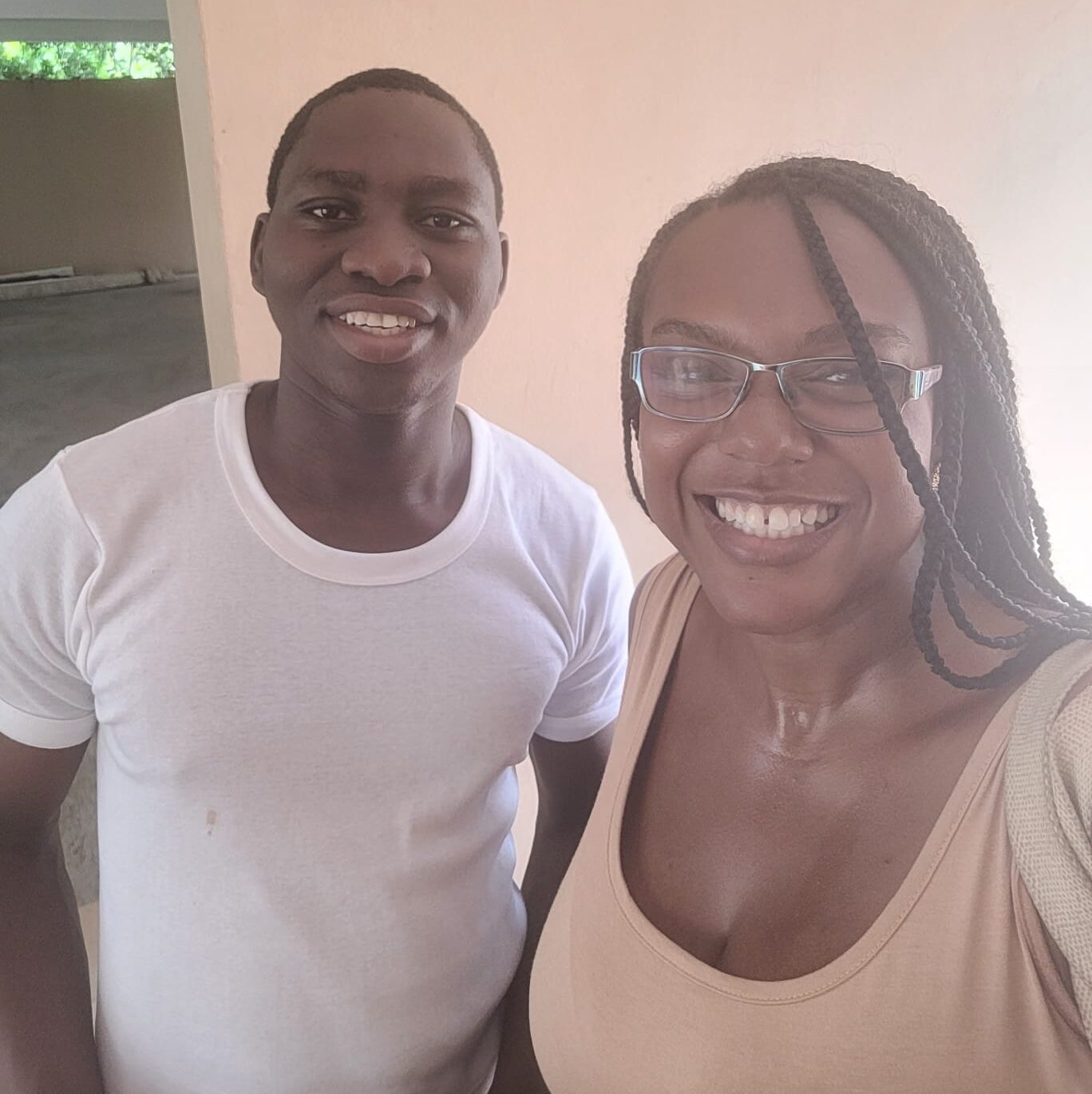 Under project when filling the donation form, kindly type in "Emmanuel Adinkra"
Dont't take our word for it – here's what our clients say:
I found out about the charity via a friend. I applied for the £100 fund but then I reached out to ask if there is any support available for my baby more urgently as we ran out of milk and food for the week.
Nobody is comfortable asking for help I suppose however I encourage you, please do! You will not be judged or ignored by this organisation, and you will be lead to the right direction if need be. I received help the same exact day, my baby is fully set for the week! Took of stress and worry of my already stressful mom shoulders. Thank yall. Thank you for the food and milk, she will eat all of this lol!!! 😂
An amazing and inspirational organisation. Wow! So good to see the community getting together to help each other! Greatly appreciated!
STC is beneficial to people that are struggling to make ends meet. I have children, my wages are not enough, after paying rents and bills, we are left with nothing. I appreciate Southwark Council for giving the £100 to support people living in the Community. The staff are superb and welcoming, very nice and kind especially Norrisa. Thank you very much for your support. God bless.
I met your lovely lady from the STC very friendly very smiley happy lady and yes I do think that this way you can keep your dignity everybody needs helping hand at some point keep up the good work you are amazing people
Sorry forgot to say the lady Norissa
I believe STC is definitely beneficial to the community. many people have a feeling of shame when being given any kind of help with regards to food. However, at STC as you are shopping within your means and all the goods have not passed the BBD this gives the dignity back to individuals. Being able to shop within ones means and purchase the exact quantity of food that they need. We are able to shop on line and within the comfort of our home. Your delivery is collected at a pick up point or delivered to home. No one else has to know if your shop is big or small. Dignity is definitely being given to the community.
It was great meeting you on Sunday.
Thank you for your swift response to my email and for sorting out my refund in a timely manner.
I experienced two issues while placing my first order with Share The Cost Global —the coupon and selecting a day for pick up. My coupon did not go through and I ended up paying the full amount. I sent an email and within two hours the issues were sorted and I received my refund.
With regards to pick up, I was able to select the time but not the day. The day was pre-selected and the pre-selected day was inconvenient and I knew that I could not pick up my order on that day. However, there was no option to change it so I had to go along with the option given. I ordered on Saturday night and the pick up was the following day.
Knowing that I could not pick up, I called the number on the website and discovered that my order was at the pickup location and was ready for pick up. As I could not pick up, you offered to deliver my order at no cost.
I was uncertain about the final outcome but I am pleased that everything worked out out in the end, and my order was as expected. Thank you for going the extra mile to ensure a good customer experience. Your time an effort were greatly appreciated.
My sincere apologies for entering the wrong number during registration, and for the unpleasant experience you encountered while trying to contact me.I look forward to making many more purchases.
Norissa and her colleague were so friendly, patient and very respectful. They understood that I wasn't any good when it came to applications and on line stuff. They were so helpful with me, she put me at ease but maintained my privacy. It has been an absolute privilege meeting her. I look forward to meeting her again, thanku Norissa and STC. Keep up the good work! THANK YOU
STC is benefial to our community most especially during this hardship time, a lot of people turned up to sign up for the grant I was extremely happy when I heard about it through friend as I am not working due to illness. Norrisa was really helpful with a big smile on her face, almost everybody want her to explain to them on how to fill the form on line. A big thank you to Norrisa
I was sent information about Community Referral Pathway Southwark Council Cost of Living Fund, phoned the number on the flyer and had the opportunity to speak with Norissa. She was very reassuring, patiently explained what the scheme was about , the criteria, how to apply and every aspect of the process and answered all my numerous questions. I felt so comfortable speaking with her and confidently applied for the fund. She is a consummate professional and credit to her Organisation.
What a great thing you are doing, thank you so much for the vouchers, I bought it for myself because my food will run out Fridays and I don't get paid until the end of next week. I was worried about how i would eat but now i can buy double the amount of shopping for my money when i need it. Thank you so much for creating this.
Verbal feedback
Meeting stc has been a very valuable experience a much needed service for myself who has a disability. A great service for the elderly, who can't get out, very friendly and helpful staff who goes out of their way to help us, nothing is to much trouble for stc
Yes STC is beneficial to the community. The work you are doing is invaluable. Your approach to each individual is professional , caring and sensitive to each need.
Sometimes things happen for a reason because you know, some of us are really old. and I wanted to go to the shop tomorrow to go pick up those few little things that I can't see for because I can't really carry much. I've got to get another scooter. So the service that you're doing for us, is a brilliant and I love it and I hope that we would become great friends in the future and beyond. So yes, you're doing a great service for people that are haven't got much motivity and vulnerable. And you know, and for the elderly people, I don't trust myself as old yet, anyway. But it's just that not long really is poor. So you do do a great service for me and I really do appreciate it.
This concept is genius. As a community we can share the cost which not only saves us money on our own shopping but also helps others at the same time too!
Eventually it would be great to see a broader range of products.
I have looked at the STC website and I am very impressed with the concept, I love the opportunity of being able to give back to the community, my only thing is that you seem to only be in the Southwark borough will you be stretching further afield? I think you should reach out to other boroughs and see what initiatives they can assist you with as this is a great opportunity for them and yourselves also look at liaising with different businesses which i'm sure you are looking into.
Well done this is amazing all the best
Met Norrisa, who was very helpful with all the parishioners. Helping them fill their forms out, educating, and providing advice. Please continue the good work. God bless you all. Thank you
STC is here to help people with cost of living, I appreciate them for doing this. Norrisa( the staff) is very welcoming, she attended to us with a big smile & ready to help every body, she is a wonderful person
I would like to say how grateful I am to have met Norrisa and her colleague, already there is a difference to my weekly life as a result of Norrisa's visit. She is very professional, polite, very friendly and helpful but also very respectful. I have to add she is also very patient when working with us, especially if it requires online enquiries! I really can't thank Norrisa and STC for all your help and support. A VERY BIG THANK YOU
STC is a great service aimed with the customer in mind. Every item is tailored to the requirements of the customer, whether its buying in small amounts for those who live alone and in bulk for those who don't. They also add items to the list if anyone asks.
Its also definately service with a smile!! They do cash payments too which is great for a lot of elderley people. Their prices are kept low because of the bulk buying. They are prompt, reliable and go the extra mile for their customers. Highly recomended.
I found the 2 ladies of the STC teams really friendly and so kind.
When they was inputting our info, it was most dignified and very professional . 10/10.
This money is most welcome in a time that is hard for a lot of people .
STC has been a God send to me. Ordering online has been beneficial, as well as the option of smaller loose items, I think is a excellent selling pitch. Delivery comes with a smile.
I really appreciated the help I received at Dene Community when STC came. I felt looked after. Being an older resident I was grateful to be shown the website and order products.
Excellent products … shop in the comfort of your home with Carib stuff. I would recommend to my friends and family.
STC is doing a great job in the Community, since the inception of this project I have been shopping with them which is very cost effective. I constantly receiving value for my money. This project should not only be in one Borough but should be extended to some other Boroughs. I am quite happy with the service
that they provided for my money can go further. Especially now when cost of living is so hard. WeII done STC keep up your good work reaching out to some unfortunate and needy families in the Community.