The Power of Shared Giving!
In a world that often feels fragmented, the act of giving has the power to connect us. At Share The Cost Global, we believe in the transformative power of shared giving. It's not just about monetary contributions; it's about creating a ripple effect of kindness, compassion, and community.
Every donation, no matter how small, carries with it the essence of dignity. We've built our platform on the principle of 'Dignity in Giving and Receiving'. It's not just about providing aid; it's about empowering individuals, acknowledging their worth, and ensuring that every act of generosity is met with gratitude and respect.
Our core values – integrity, dignity and compassion, equity, inclusivity, accountability, empowerment, and innovation – are the driving forces behind every initiative. When you donate with STC, you're not just contributing funds; you're investing in a vision of a more connected, caring world.
We understand that everyone's capacity to give is different. That's why we've created multiple avenues for contribution, ensuring there's a fit for everyone. Whether it's a one-time donation, a monthly commitment, or supporting our community-driven projects, every gesture counts.
By joining the STC movement, you're championing a cause that believes in the strength of community and the power of collective action. Together, we can make the world a place where sharing truly means caring.
Your Contribution, Your Impact
Every donation goes a long way in supporting our initiatives, from scholarships in Ghana to community projects in the UK. With complete transparency, we ensure that every penny is used judiciously, creating lasting impacts in the communities we serve.
In the heart of STC lies a simple belief: We are better, together. Your donation is more than just a contribution; it's a statement, a belief in a world where every individual has the opportunity to thrive. Join us, and let's make this vision a reality.
Your generosity deserves recognition! When you donate to Share The Cost Global, use a reference with 'STC UK', 'STC GH', 'STC JA', or 'STC We Build' followed by your name. This way, we can celebrate your contribution and let the families and individuals we support know about the wonderful people behind their aid. It's a small gesture, but seeing real names adds a personal touch, reminding everyone of the community spirit that drives our mission. Let's create ripples of kindness together, and celebrate every single act of generosity!
"STC UK SAM" (For United Kingdom)
"STC GH BEN" (For Ghana)
"STC JA SUE" (For Jamaica)
"STC WE BUILD BARRY" (For the big projects and emergency relief)
For every donation, we wish to express our gratitude. As a token of our appreciation, we'll be writing the first names of our supporters as a massive thank you. Your name stands as a testament to the community of givers who believe in our mission.
Anonymous Giving: A Silent Gesture of Support
At STC Global, we deeply appreciate every contribution, understanding that some benefactors prefer to support silently, without the spotlight. We respect and honour this choice. If you wish to give anonymously, you're welcome to do so. Kindly use the following bank details for your contribution:
When making your donation, please use the reference format: ANON followed by the specific project or country code. For example:
STC UK ANON (For United Kingdom)
STC GH ANON (For Ghana)
STC JA ANON (For Jamaica)
STC We Build ANON (For the big projects and emergency relief)
Bank: Co-operative Bank
Name: Share The Cost Global CIC
Sort Code: 08-92-99
Account Number: 67303038
Exciting News! Our QR codes have now been activated for seamless donations. We've partnered with Stripe for all our online transactions, ensuring a secure and smooth experience. For those who prefer direct payments, you can always contribute via the Cooperative bank. Your support means the world to us!
For international transfers or any additional assistance, please contact us. We'll provide the necessary details while ensuring your anonymity remains intact.
Your silent support speaks volumes. It's a testament to the belief that even in anonymity, the spirit of community thrives.
Trusted Partnerships: Building Community & Ensuring Accountability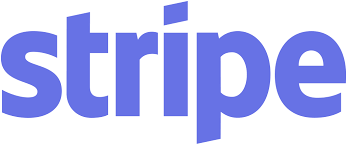 Empowering Global Transactions with Stripe
STC Global proudly partners with Stripe, the leading financial infrastructure for the internet. Stripe's comprehensive suite powers payments, manages businesses online, and simplifies global commerce for millions. Connect with us through Stripe's trusted platform, ensuring seamless transactions for our community.

Banking Ethically with The Co-operative Bank
STC Global banks with The Co-operative Bank, an ethical choice for registered charities and community-focused organizations. Recognized as the 'Best Charity Banking Provider' by Moneyfacts for 8 consecutive years, The Co-operative Bank has been steadfast in its commitment to co-operative values since 1872. Their dedication to fostering a co-operative economy and supporting member-driven businesses aligns with our mission of community empowerment and shared responsibility.