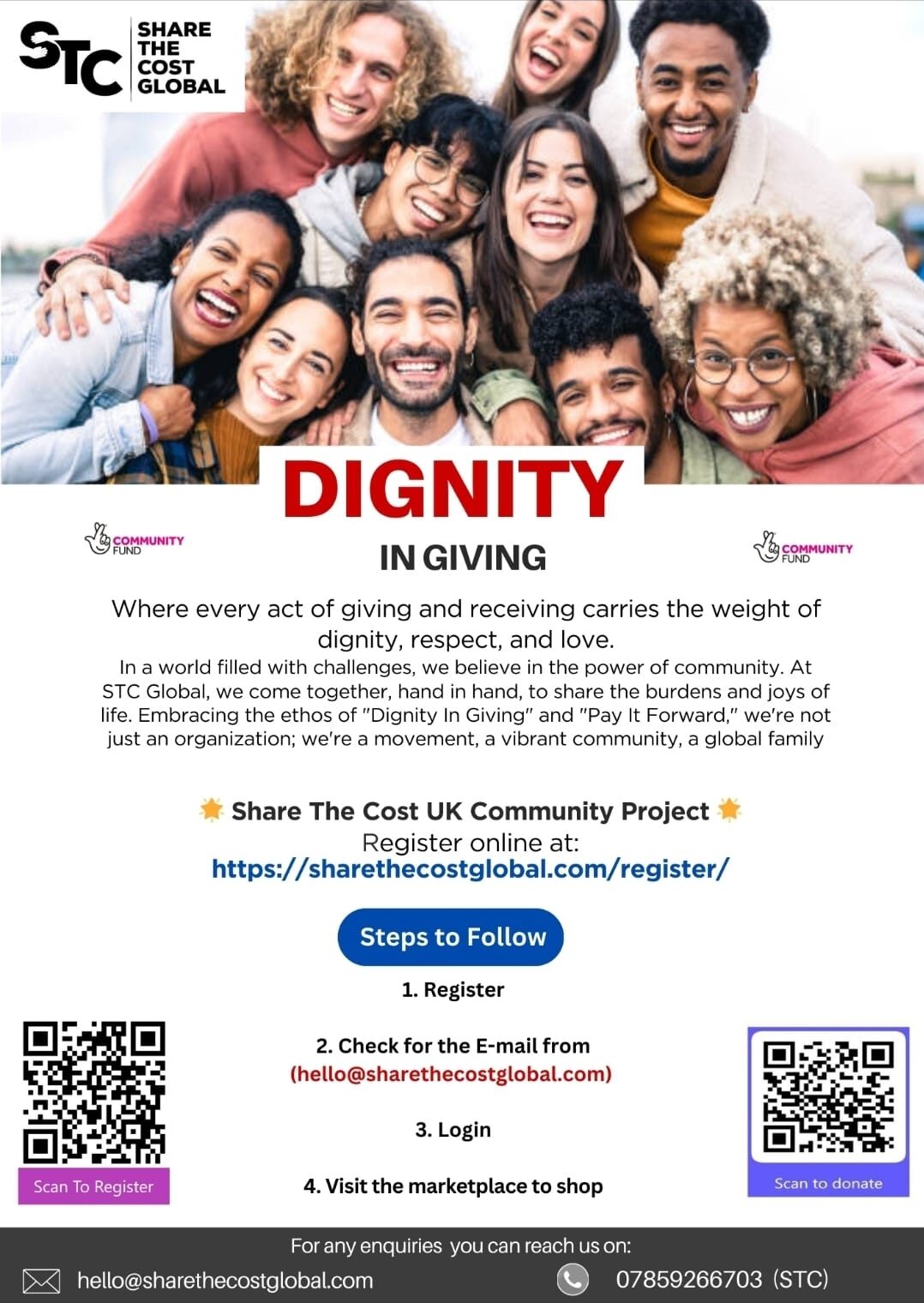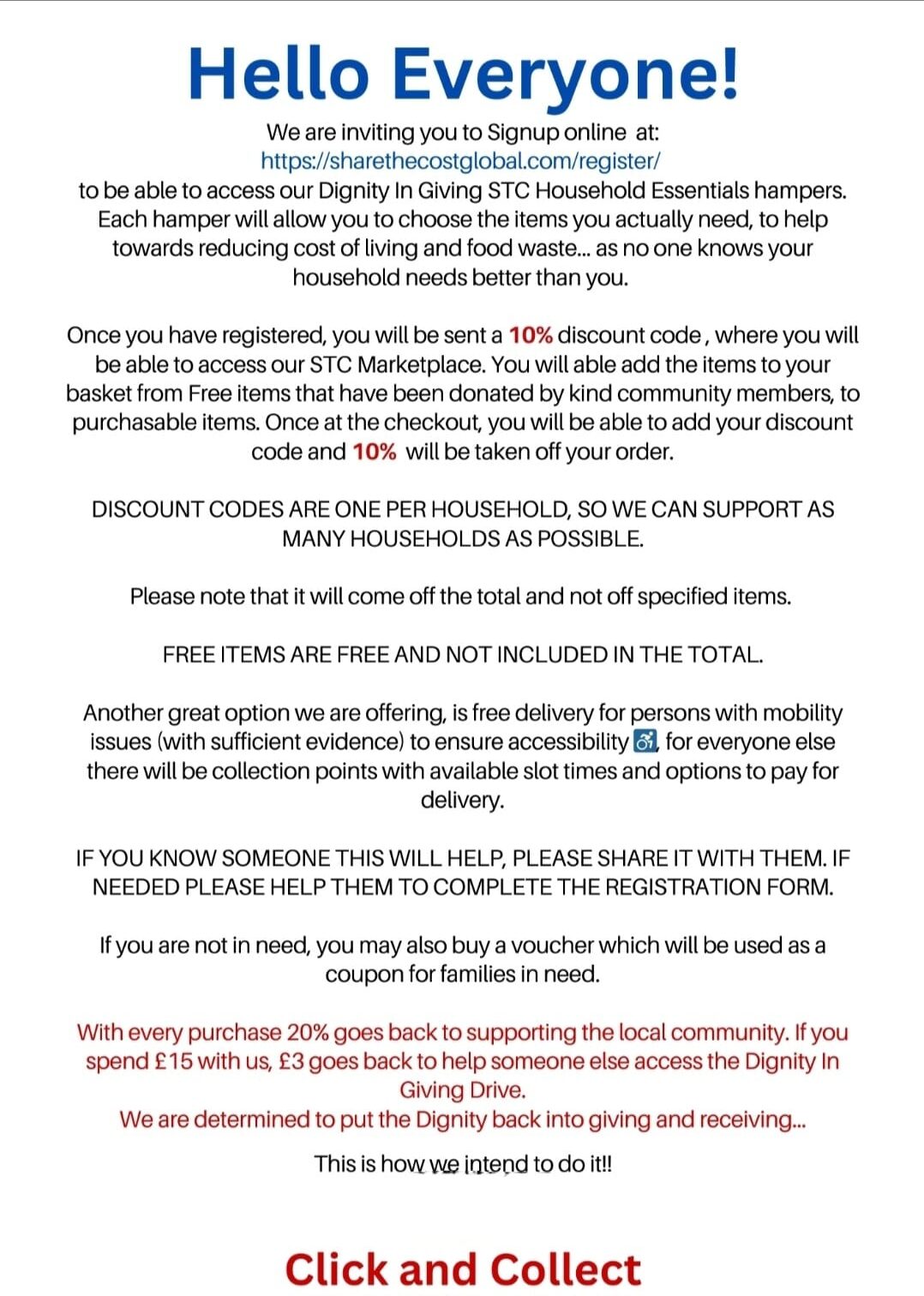 Backed by the National Lottery Community Fund, our UK-based project, "Dignity in Giving," stands as a beacon of our unwavering commitment to the local community. We firmly believe that everyone, irrespective of their circumstances, deserves to live with dignity. This initiative is our heartfelt response to that belief. Through this project, we don't just provide support; we ensure that the support is tailored to individual dietary, sensory, and cultural needs. It's not about merely handing out items; it's about understanding, respecting, and meeting the genuine needs of those we serve. And when the tide turns, and they find their footing, we encourage them to pay it forward, ensuring that the cycle of giving continues. Because today it's them, but tomorrow, it could be any one of us. Every donation, every act of support, is a step towards a community where everyone feels seen, heard, valued, and cared for.
🌟 We Need Your Voice! 🌟 To truly make a difference with our 'Dignity in Giving' project, we're reaching out to YOU, our community's heart and soul. Your insights will be the guiding light in tailoring our services. Spare just a few moments to complete our survey and be a part of this transformative journey. Together, let's shape a brighter, more connected future! 🤝
Please click 'Shape Our Future' to participate!
Dignity in Giving Coffee Mornings & Shareaways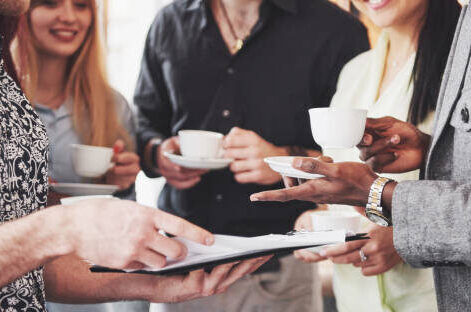 At Share The Cost Global, we understand the profound impact of community interactions. Starting from January, we're introducing bi-weekly coffee mornings. These aren't just about sipping on a warm beverage; they're about fostering connections, reducing feelings of isolation, and creating a space for information exchange and networking. With a booking platform in place, we ensure an organized, first-come-first-serve basis, allowing everyone a fair chance to join in.
But that's not all. From October, we're pioneering our unique 'Shareaways'. Think of them as pathways to sharing and caring. Hosted at a soon-to-be-confirmed location, these weekly events invite you to take what you need. And if you're in a position to give back, a simple scan of our QR code allows you to make a donation. Every contribution ensures we can continue these 'Shareaways', creating a sustainable cycle of giving and receiving. It's community support, reimagined.
In Partnership with Southwark Council